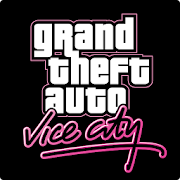 Grand Theft Auto Vice City MOD APK - Full Money, Ammo
Updated on March 9, 2022
Get ready to complete various missions filled with action and cool moments. GTA is now available on Android. Download Grand Theft Auto Vice City MOD APK.
| | |
| --- | --- |
| App Name | Grand Theft Auto Vice City |
| Version | 1.09 |
| Updated | March 9, 2022 |
| Compatibility | Android 2.3+ |
| File Size | 7.49 MB + 1.38 GB (OBB) |
| Category | Arcade |
| Publisher | Rockstar Games |
| Link | com.rockstargames.gtavc |
| MOD Type | No MOD available |
Introducing Grand Theft Auto Vice City
Grand Theft Auto Vice City is a legendary game coming from the computer and console platforms to the Android environment. It does not matter if you're a brand new gamer or you are a veteran because most people recognize this title. When this franchise first came out, it was something impressive, thanks to leadership graphics and gameplay. What Rockstar Games manages to do with their releases is pure greatness. I still remember and have flashbacks from the first time I've played this game on my computer in the 2000s.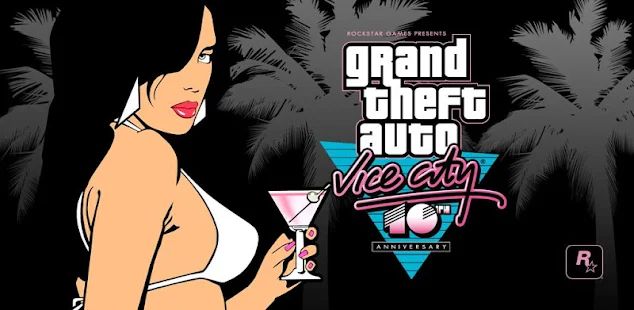 Available on different platforms
The first platform to get Vice City was the PlayStation in 2002, while in 2003, the PC and Xbox market received the game also. Even if it sold tens of millions of copies for these systems, it's hard to figure out how many people have installed this release on their smartphones and tablets. The action takes the player back to the 1980s when a fictional city resembling Miami goes through an era filled with crime, drugs, and other serious problems. Our protagonist Tommy Vercetti is a mafia man just released from prison after he served time for a drug operation that went wrong, and now he's looking for revenge.
You will be pleased to see how this game combines various genres into one, like shooting, role-playing, driving, adventure, and action. At the start of the campaign, the first thing we'll have to do is to steal a car because you have none. Unless you're planning to walk around to various locations, there's no other option but to steal someone else's car. The last thing I expect is for a mafioso to obey the law and be respectful towards other people. After you commit your first car theft crime, let's check out the city and look for quests to complete.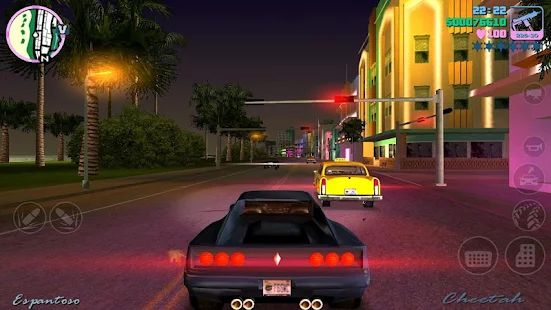 Tackle many missions
The mission system is by far the most exciting aspect of GTA games. Although it's plenty of fun to roam around the virtual world and do crazy things, the best thing you can do is to pass the challenges included in the storyline. All it takes for Tommy to get back into the Mafia world and its activities is a visit to a nightclub. Many of the missions included in this mobile game demand us to sell drugs, shoot enemies, avoid police, steal cars, and so on. Of course, the police forces are there to take you down, but you can be smart and manage the whole situation without starting an all-out war between you and law enforcement. Each time you slay a police officer, your wanted level goes up, causing more police forces to come after you. A killer's favorite tool is the weapon.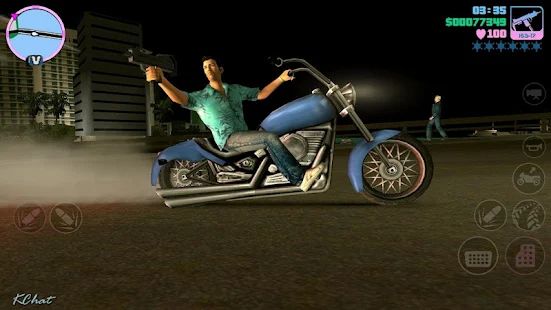 Impressive gun collection
Grand Theft Auto Vice City allows us to use pistols, sub-machine guns, rifles, grenades, sniper rifles to make ourselves respected on the streets. When it comes to vehicles, we can take advantage of both cars and bikes to move around the large environment. It's entirely up to if you want to drive like a maniac or choose to obey traffic laws. The graphical user interface provides players with the necessary commands to perform all the actions mentioned above. For example, tap the gas pedal to accelerate and tap the brake pedal to slow down. Besides, if you don't like to use the screen to move around, the game lets you connect a MoGa Wireless Game Controller and other USB gamepads.
Download Grand Theft Auto Vice City APK for Android
Before you proceed to download Grand Theft Auto Vice City with or without MOD, you should make sure your device is able to run it as intended. Make sure your Android version is at least Android 2.3+. The location of these download links will change from time to time, just as the APK versions, but we make sure they are safe and free to access. Press the button to download Grand Theft Auto Vice City APK. We also offer the original, untouched files in case you don't want to use mods.