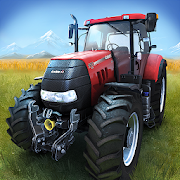 Farming Simulator 14 APK MOD - Unlimited Money
Updated on March 9, 2022
Your dreams of becoming a farmer are possible with this title. Download Farming Simulator 14 MOD APK to have even more fun over the standard release.
| | |
| --- | --- |
| App Name | Farming Simulator 14 |
| Version | 1.4.8 |
| Updated | March 9, 2022 |
| Compatibility | Android 4.0+ |
| File Size | 104.87 MB |
| Category | Simulation |
| Publisher | GIANTS Software |
| Link | com.giantssoftware.fs14 |
| MOD Type | Unlimited Money |
Farming Simulator 14 - become a virtual farmer
Farming Simulator 14 is a neat video game where the action takes place in an open world environment, and you will have to take care of a farm and be successful at doing so. More and more people look out for releases like this one because it allows them to escape the stress of the regular life anyone has. There's no crazy pressure, no worry about having money to pay the rent, the bills, and so on. Since its launch day, this title managed to stack more than 100 million installs through the Google Play market. This sort of statistics are not easy to obtain due to such a competitive landscape.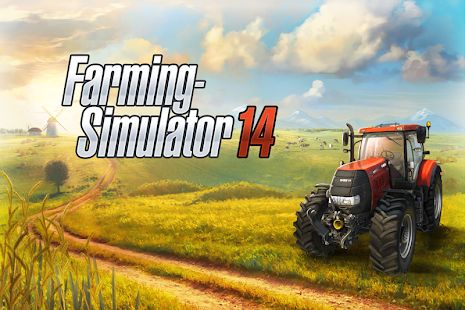 Machines are here to help
Its gameplay contains various vehicles designed to assist us while we're managing the farm and the crops. Before we even get close to reaping the fruits of our labor, we have to plant the seeds in the ground with help from the available machines. Brands like Lamborghini, Amazone, Kuhn, Krone, and others are included in this fun mobile game created for Android devices.
As you probably expect, you are allowed to plant crops such as corn, wheat, canola, and the main task is to take care of them and obtain the best profits you can achieve. Cut the grass and other bushes and have them fed to your cows. Collect the milk from them and sell it to buyers that offer the best price. Another way to make money is by selling chaff and grass at your local Biogas Plant. Use all these earnings to expand and improve your farming empire to produce even more products for the world.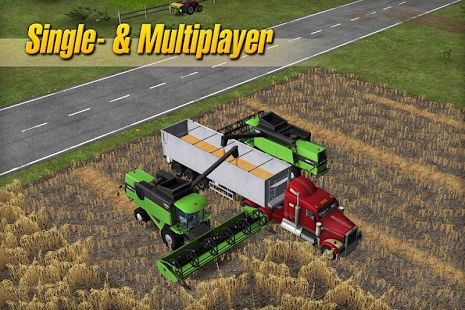 Play alone or with others
Another fancy aspect of FS 14 is the ability to play either in single-player or multiplayer mode. As you can probably already know, the offline mode allows you to play by yourself with the AI. You can face your friend over a Wi-Fi and even Bluetooth connection to see which is the best virtual farmer.
To further clarify things, the multiplayer mode works locally. Visually the game provides highly detailed graphics and a friendly user interface thanks to a great 3D engine that makes the overall experience even more enticing. Plus, inside the interface, we get plenty of help regarding farming and the necessary steps to make everything work. You don't have to worry if you've never played this sort of mobile game before.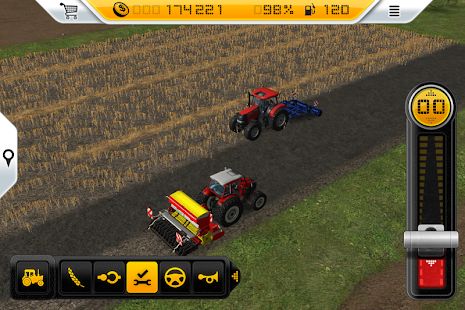 The computer-controlled assistants are for hire, allowing all of us to farm with superior efficiency. The GUI also lets us know the amount of fuel left in the tank. This information is available towards the upper part of the screen. It's a good practice to check this indicator from time to time because you don't want to be left strained in the field.
Download Farming Simulator 14 MOD APK for Android
Before you proceed to download Farming Simulator 14 with or without MOD, you should make sure your device is able to run it as intended. Make sure your Android version is at least Android 4.0+. The location of these download links will change from time to time, just as the APK versions, but we make sure they are safe and free to access. Press the button to download Farming Simulator 14 APK. We also offer the original, untouched files in case you don't want to use mods.