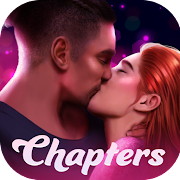 Chapters Interactive Stories MOD APK - Diamonds, Tickets, Etc
Updated on March 31, 2022
Create your character, customize its appearance, and live a virtual life through different stories. Download Chapters Interactive Stories MOD APK and play!
| | |
| --- | --- |
| App Name | Chapters Interactive Stories |
| Version | 6.2.9 |
| Updated | March 31, 2022 |
| Compatibility | Android 4.4+ |
| File Size | 118.17 MB |
| Category | Simulation |
| Publisher | Crazy Maple Studio Dev |
| Link | com.mars.avgchapters |
| MOD Type | Unlocked All |
About Chapters Interactive Stories
Chapters Interactive Stories is a simulator in which the player can choose his path through this visual novel. It's safe to say this mobile game is all about finding love. If you're seeking an exciting journey through the challenges of life and relationships, this release is something you should download on your Android device. There are plenty of fun interactive stories to choose from with a single tap on the screen. All you have to do is read through many pages and decide which one fits your mood and personality. Some of these stories bring more romance, while others are very good at delivering suspense.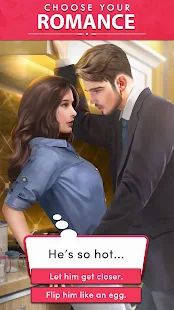 When it comes to statistics from Google Play, this package has gathered over 10 million installs. You might think this number is not that high compared to other mobile games available out there, but many people get this release from alternative platforms like Apkoro. The Graphical User Interface gives us access to many stories, covering multiple niches, including comedy, fantasy, drama, Sci-Fi, romance, and young adult. Plus, we are the ones making the choices in each one of these available stories. You might want to find a partner and fall in love, solve deep mysteries, or discover secrets. Each decision you make affects the outcome of the entire story.
Make a character and try various stories
Before the player gets to try his first journey, he has the opportunity to create a character. The customization engine allows him to adjust the avatar's skin color, hairstyle, and clothes. A party requires people to wear fancy suits, right? This simulator is no different. There are plenty of costumes we can dress the character to make it look better. However, this aspect won't change the storyline too much because it's all about confidence and presenting yourself with style.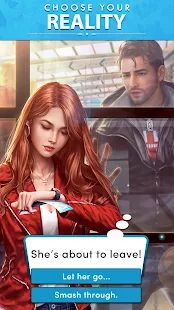 Simple gameplay
The gameplay in Chapters Interactive Stories is not what you find in your regular real-life simulator because it doesn't offer the features you see in The Sims Mobile, for example. The story interacts with us through pictures and dialogue of the characters, something you see in a comic book.
Thanks to its simplicity, many people can enjoy this game because it doesn't require flagship Android devices. You can play it even if you have an older smartphone because the graphics are two-dimensional, and the gameplay is straightforward. Plus, each background available in the game comes with designs made with care and imagination. It shows how important the stories are in this mobile game because you'll find yourself immersed in the plot and not the visuals. There's something for everybody when it comes to storylines, trust me! The game offers more than 100 exciting books, and you have control over the direction the plot goes by making decisions.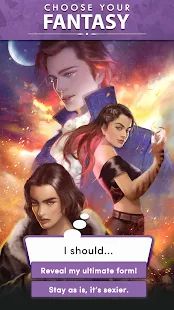 Besides, if we are not happy with the outcome of a story, we can replay it, but this time, we make other moves to see where they lead us. To avoid embarking on a narrative we don't have interest in, always read the description before the journey starts. It's a good practice that leads to saving time.
Download Chapters Interactive Stories MOD APK for Android
Before you proceed to download Chapters Interactive Stories with or without MOD, you should make sure your device is able to run it as intended. Make sure your Android version is at least Android 4.4+. The location of these download links will change from time to time, just as the APK versions, but we make sure they are safe and free to access. Press the button to download Chapters Interactive Stories APK. We also offer the original, untouched files in case you don't want to use mods.