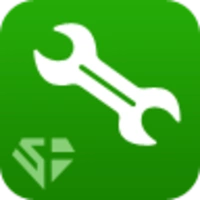 Game Hacker APK
Updated on April 11, 2022
Do you want to hack Android games? With this simple tool, you can give yourself in-game money and other advantages. Download Game Hacker APK.
| | |
| --- | --- |
| App Name | Game Hacker |
| Version | 3.1 |
| Updated | April 11, 2022 |
| Compatibility | Android 4.0+ |
| File Size | 970.70 KB |
| Category | Tools |
| Publisher | Game Hacker |
| Link | - |
| MOD Type | No MOD available |
About Game Hacker
Game Hacker is a tool available for Android devices that allows users to obtain cheats in various video games. Why would someone cheat in a mobile game? First of all, it's fun to end up doing something that you shouldn't do. Since many players cheat in offline and single-player games, I don't see why this tool would cause problems to others. Throughout time, this software has collected tens of millions of downloads and installs.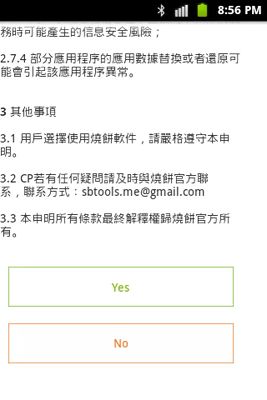 The UI's biggest issue
As soon as you launch the application, you will notice a lot of text in Chinese. I'm sorry to say, but there's nothing we can do about this issue. If you're not a Chinese speaker, it's going to be quite challenging to figure out what to do without fail. Also, please scroll down the page and accept the license agreement. This small tool also requires root access, and obviously, the smartphone or tablet must have superuser privileges already before you plan to use this app. The Internet offers a couple of choices for those interested in rooting their mobile devices. The next step would be to minimize the window and launch the game where you want to cheat.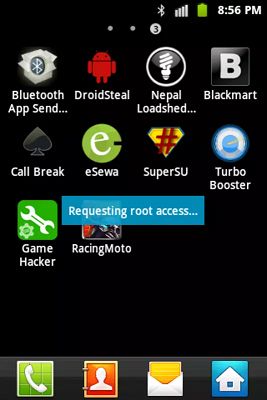 Start hacking mobile games
Game Hacker needs to gather some memory data from your game, and you must play to gain score, coins, points, etc. Now you must tap the Game Hacker icon and type the onscreen value of the item you want to cheat. Once you get the memory address where that value is stored, you can change its value at any time, allowing you to cheat at the game and gain an advantage. This application comes with support for accurate search and fuzzy search. The first one is quite clear, but the second one allows you to search which values are relevant to that specific game. You can also apply filters to specify the size of the data range.
Don't get caught cheating!
You must understand that tools such as this one might get you banned from certain video games, so use them at your own risk. It's also annoying for other players if you plan to use this tool inside multiplayer games. Hacking mobile games can be a thrilling task to achieve. With Game Hacker, users can also get rid of advertisements. By removing them, we can enjoy a superior and pleasant gaming experience because we no longer have to put up with ads showing up on the screen at the worst moment possible.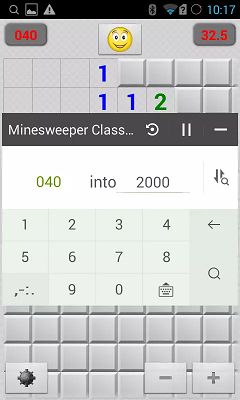 The more you hack, the more you learn!
Also, the more you use this app, the more you'll learn about it. Even if it's nerve-wracking at first, you will become an expert sooner or later. The tool is compatible with almost every Android game available on the market right now. For example, we can take advantage of Game Hacker to cheat at Clash of Clans, Angry Birds, and more. The aspect everybody needs to consider is the fact that hacking games take away from the excitement. Missions are easier to complete when you have infinite resources, health points, and so on. For those users planning to take advantage of this tool to hack online games, please know about the risk of getting a ban.
Download Game Hacker APK for Android
Before you proceed to download Game Hacker with or without MOD, you should make sure your device is able to run it as intended. Make sure your Android version is at least Android 4.0+. The location of these download links will change from time to time, just as the APK versions, but we make sure they are safe and free to access. Press the button to download Game Hacker APK. We also offer the original, untouched files in case you don't want to use mods.