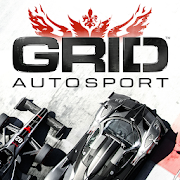 GRID Autosport MOD APK - All Unlocked
Updated on March 9, 2022
Experience the best-looking racing game available for the mobile platform. More than 100 tracks and cars to race. Download GRID Autosport MOD APK.
| | |
| --- | --- |
| App Name | GRID Autosport |
| Version | 1.6RC9-android |
| Updated | March 9, 2022 |
| Compatibility | Android 9.0+ |
| File Size | 39.40 MB |
| Category | Racing |
| Publisher | Feral Interactive |
| Link | com.feralinteractive.gridas |
| MOD Type | No MOD available |
About GRID Autosport
GRID Autosport is a racing game brought by Feral Interactive on the Android platform for people of all ages to enjoy. There's no way someone is going to mention Need for Speed and Asphalt without mentioning this title. You probably know about this game's availability on other platforms like Windows and Mac computers, plus consoles like PlayStation 4 and Xbox. A car lover is going to appreciate the action offered by this release, without a doubt. The gameplay turns the player into a professional racing driver. Thanks to its Career Mode, our journey starts with a couple of simple levels, but the difficulty increases from one race to the next. These challenges test your skills across multiple environments, from cities to race tracks.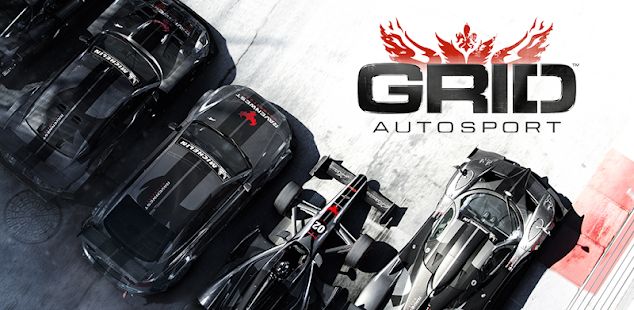 Many racetracks to race on
As you're reading this article, there are somewhere around 100 different layouts to race on, including regular roads, racing tracks, and even loops. However, it takes plenty of practice to get used to the car's handling and specifics, plus to memorize each location. Breaking points are one of the most critical areas in racing simulators. Not only this aspect changes between corners but also amongst cars. If we slow down the vehicle too late, we miss the entire corner and lose time. If we use the brakes too early, this leads to a slow speed at the entrance in the corner, making us mess up again. As you can see, it's easy to lose time if you don't have good enough coordination and knowledge of the car and road.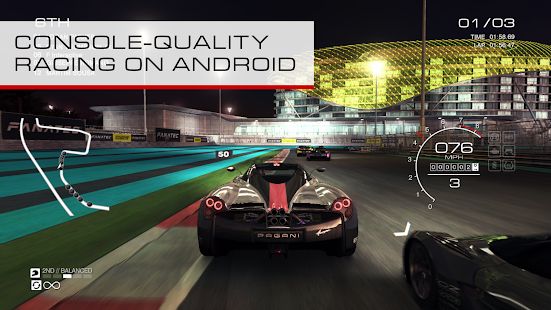 Play against people
Besides the career section, you can also experience and have fun in the Online and Multiplayer Modes, where you can play against other avid racers. Players have plenty of ways to challenge themselves and see how's the best player out there. The cars in this mobile game are available in multiple classes, such as V8 Supercars, BTCC short for British Touring Car Championship, Stock Car Brasil, etc. You can drive more than 100 different vehicles, including models created by Mercedes-Benz, Ford, BMW, Pagani, Volkswagen, and so on. Besides racing cars you usually see on the road, you can also test your skills behind the wheel of machinery from the Formula series.
GRID Autosport provides a controls system that gives the player enough options to make him comfortable playing from a mobile device. We can steer the car by either tilting the smartphone/tablet, touch the arrows existent on the screen, or maneuver using the virtual wheel. You decide with method works best for you and set it as default inside the options section. Plus, the game also allows us to connect a gamepad. Besides providing the essential commands for managing the car, the interface also offers a minimap to check our current position and the corners ahead, opponents classification, rev gauge, speedometer, and other information.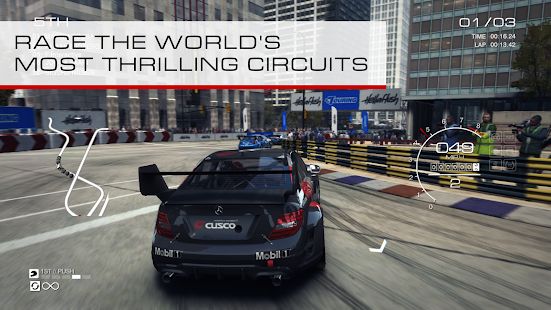 Great graphics on supported devices
Now, let's talk about the graphics. The visuals in this game are top-notch. If you compare this title with Need for Speed, Asphalt, or any other racing game available right now, there's no way you'll find something that looks better than this. The details are nothing but refined, thanks to the game's use of advanced technologies. Although GRID Autosport doesn't hold back in terms of gameplay, fidelity, and featurewise, all these benefits lead to a drawback. You can't play the game on lower-spec Android devices.
The requirements at this moment are at least 3.9 GB of free storage space, plus more if you want to download additional content. Make sure your device is one of the following models: Google Pixel 2 to Google Pixel 4a, HTC U12+, Huawei Honor 9x, Huawei Honor 10, Huawei Mate 20, Huawei P30 Lite, Motorola Moto G 5G Plus, LG V30+, Motorola Moto Z2 Force, Nokia 8, OnePlus 5T to 8 or Nord, Razer Phone, Samsung Galaxy A51 5G, Samsung Galaxy A80, Samsung Galaxy S8 and up, Sony Xperia 1, Sony Xperia XZ2 Compact, Sony Xperia XZ1, Vivo NEX S, Xiaomi Mi 6, Mi 9, Xiaomi Note 8 Pro, Xiaomi Redmi Note 9S and Pocophone F1.
Download GRID Autosport APK for Android
Before you proceed to download GRID Autosport with or without MOD, you should make sure your device is able to run it as intended. Make sure your Android version is at least Android 9.0+. The location of these download links will change from time to time, just as the APK versions, but we make sure they are safe and free to access. Press the button to download GRID Autosport APK. We also offer the original, untouched files in case you don't want to use mods.