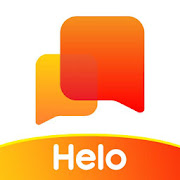 Helo APK
Updated on April 10, 2022
Share photos, videos, check out short clips, news, and more with this Indian app. Available in many languages! Download Helo APK for free!
| | |
| --- | --- |
| App Name | Helo Share |
| Version | 3.3.9.34 |
| Updated | April 10, 2022 |
| Compatibility | Android 4.1+ |
| File Size | 34.55 MB |
| Category | Social |
| Publisher | Helo Holdings Limited |
| Link | app.buzz.share |
| MOD Type | No MOD available |
Check out Helo
Helo - Share is a beautiful app that enables you to share videos, images, music with other people found on this platform. A notable advantage for this one is the support for multiple languages, including Punjabi, Telugu, Kannada, Hindi, and more. By having its content available in many languages, the platform manages to attract more users. This aspect is a no-brainer. Explore this platform where you can create quality content and make a name for yourself. Since its launch day, this app has gathered over 100 million installs, according to Google Play. Plus, its rating averages around 4 out of 5 stars based on more than 2 million reviews provided by people.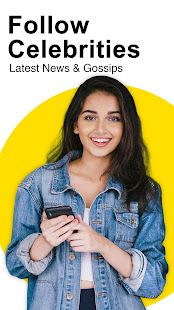 Mobile UI
Concerning its graphical user interface, many people will appreciate the minimal design because it makes the entire app easier to use. It has a system similar to ones seen on social media platforms like Facebook, Instagram, in the sense of being able to follow other users and them to follow you, as well.
The nice thing about the sign-in process is the ability to use your Google account, Twitter, Facebook, or phone to access the profile on this platform. You can share your opinions at any time inside the comment area. Provide valuable feedback regarding the content posted by other people. Take advantage of the opinions users are posting on your page to constantly improve the quality of your photos, videos, and posts. Never be the one to get upset when someone says something negative. Use that energy and motivation to become stronger.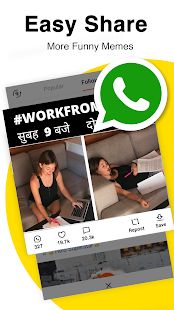 Make yourself look pretty
In addition, Helo provides a new component for your camera that lets you apply all kinds of fun effects and beauty filters to your videos and photos. In terms of the content available on this platform, you can easily enjoy all sorts of videos covering multiple topics. A big part of creating a large following has to do with fan engagement. If you're not willing to spend time in the comments and on your page, it's almost impossible to gain a decent following. It's not hard to come up with a decent video for our audience. We can use the smartphone's built-in camera to capture a short clip, apply various effects and filters, adjust parameters here and there, and publish the end product to see how the followers react.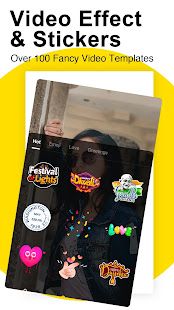 Learn from others
Plus, we can check out how celebrities engage with their fans to learn how to boost our page and gain more followers. If you're into beauty, makeup routines, and fitness, you can always check out tips and trends from across the world. Another neat section of Helo is the news page. Read information about the latest world events, share your thoughts with the rest of the community, and stay connected. This application is also handy for sports lovers because it provides daily sports updates covering football, cricket, hockey, and other sports. Although sharing aspects of your life exposes some of your privacy, the app does a fine job providing various privacy features.
Download Helo Share APK for Android
Before you proceed to download Helo Share with or without MOD, you should make sure your device is able to run it as intended. Make sure your Android version is at least Android 4.1+. The location of these download links will change from time to time, just as the APK versions, but we make sure they are safe and free to access. Press the button to download Helo Share APK. We also offer the original, untouched files in case you don't want to use mods.