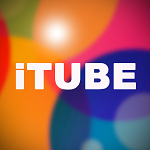 iTube APK
Updated on April 11, 2022
Experience YouTube without the drawbacks present in the official app. Watch many videos and save mobile data with ease! Download iTube APK.
| | |
| --- | --- |
| App Name | iTube |
| Version | 4.0.4 |
| Updated | April 11, 2022 |
| Compatibility | Android 4.1+ |
| File Size | 13.50 MB |
| Category | Entertainment |
| Publisher | Colors Everywhere |
| Link | - |
| MOD Type | No MOD available |
Introducing iTube
iTube is a friendly application that allows users to save data bandwidth while playing YouTube videos on Android smartphones. Since this software does not display advertisements, you can enjoy your favorite videos without interruption and annoying moments. People's most convenient way to spend their spare time is by watching entertaining content on the Internet. If you find yourself amongst this group of individuals, you should give iTube a try because it offers a couple of neat features.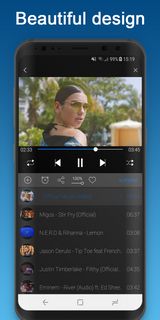 Save mobile data with this app!
Even if you're not aware of it, advertisements require data traffic to be present on your mobile phone. By getting rid of them, we can save Internet bandwidth right off the bat. The process of downloading and installing this app is simple and similar to installing other APK packages. All we have to do is download the latest version compatible with our devices, enable Unknown Sources in Settings, and install the package. iTube is a popular tool for watching YouTube videos. It has collected millions on top of millions of installs so far.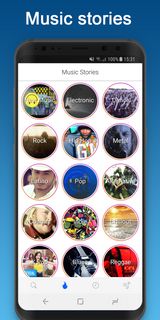 Interesting and friendly user interface
Since the content goes inside the cache system, we can replay videos without streaming them again from YouTube. This way, we can save some Internet traffic that otherwise would go down the drain. If you have a data package with a limited quantity of traffic, this feature is essential on your smartphone. When it comes to its user interface, this application rocks a simple design so you can easily watch YT videos just like you do inside the official YouTube app.
Look for videos
It comes with a searching function incorporated, allowing you to find your favorite videos and YouTube channels without wasting time. While watching a video, the application displays when the cache is complete. Use this information to replay the video without having to stream it again from the YouTube servers. Also, you don't have to be obsessed with this component if the Internet connection is unlimited. At home, on the Wi-Fi network, the data traffic is probably endless.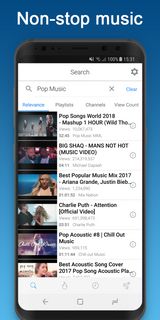 Discover cool content, use the playlist feature, etc.
iTube provides various features, including removing a video from the cache storage, remove it from watched history, add videos to a playlist, and more. The application also allows you to set a sleep timer and to share videos. Inside the viewing history tab, we can check out a complete list of audio and videos we have played and look for with this application. Even if you're offline at the moment, you can still select items in this section to watch them without an Internet connection as long as the file is available inside the cache.
How about some excitement? The user can tap the Shuffle button to instruct iTube to play the playlist randomly. Plus, everything the app caches is not available inside the Downloads folder. These items are available through the app as cached content. Since we are talking about YouTube, there's no secret that we can take advantage of this tool to listen to music. However, don't expect the app to provide features you see in full-fledged music players.
Download iTube APK for Android
Before you proceed to download iTube with or without MOD, you should make sure your device is able to run it as intended. Make sure your Android version is at least Android 4.1+. The location of these download links will change from time to time, just as the APK versions, but we make sure they are safe and free to access. Press the button to download iTube APK. We also offer the original, untouched files in case you don't want to use mods.