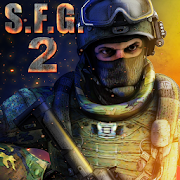 Special Forces Group 2 MOD APK - Unlimited Money
Updated on October 31, 2022
Play a variety of game modes in this mobile game right now! Unlock the MOD to gain an advance an increase your chances of winning. Download Special Forces Group 2.
| | |
| --- | --- |
| App Name | Special Forces Group 2 |
| Version | 4.21 |
| Updated | October 31, 2022 |
| Compatibility | Android 4.0+ |
| File Size | 290.75 MB |
| Category | Action |
| Publisher | ForgeGames |
| Link | com.ForgeGames.SpecialForcesGroup2 |
| MOD Type | Unlimited Money |
Introducing Special Forces Group 2
Special Forces Group 2 is a free first-person shooter game that lets you enjoy nine different modes. Have you ever dreamt about being the criminal or the one to take down criminals? This game gives you the ability to experience both worlds straight on your mobile device. Many other people feel just like you because this release has collected between 50 and 100 million installs on the Play Store so far. And when it comes to reviews, 3 million players voted this FPS title as a four-star development.
Counter-Strike for Android
Thanks to its uniqueness, features, and popularity, Special Forces Group 2 is a must for each individual who loves shooters. It doesn't take a lot to figure out that Counter-Strike is the main inspiration behind Special Forces Group 2, and you will find many similarities between these two video games. The gameplay brings the following modes to enjoy: Capture the Flag, Deathmatch, Classic, Sniper, Arms Race, Bomb Mode, Resurrection, Zombie Mode, and Knives. I'm pretty sure you already know about some of these game modes from previous experiences.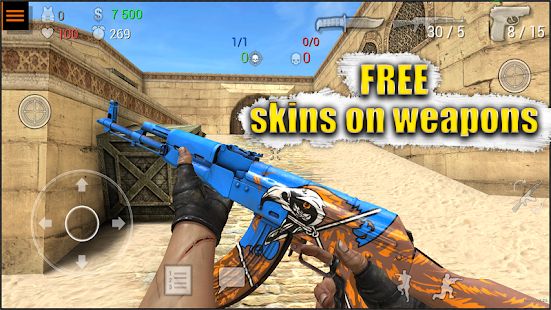 Those who love the survival and apocalyptic feeling brought by zombies will appreciate the zombie mode a lot. The Arms Race requires players to kill opponents with each available gun. The first one to obtain frags with every weapon included is the winner.
Shoot enemies
When it comes to weaponry, we have plenty of options we can take advantage of to defeat opponents, including various pistols, submachine guns, assault rifles, shotguns, sniper rifles, and even grenades. Plus, you can extend the life bar by equipping one of the three available bulletproof vests. This item is a real game-changer during intense matches because the body can tolerate more bullet hits before you die.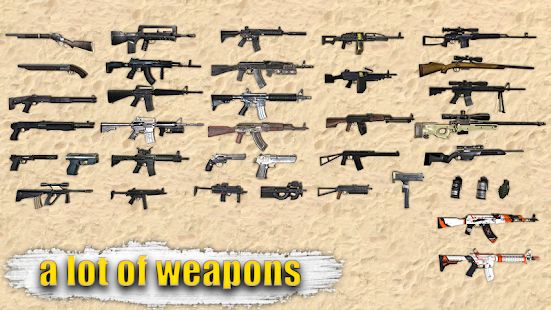 So far, I have discussed the available modes and guns, but no word about maps. Even though the market is rich with games in this genre, Special Forces Group 2 offers more than 30 different layouts. Some of them come with a familiar feeling if you've already played CS on the computer.
The controls are no different from other mobile games where you're required to move around the map. We can handle the soldier's movement with a stick present on the left side of the screen. The left side provides the buttons for aiming, reloading, crouching, jumping, etc. Aiming is not a difficult task. All we have to do is to place the target over our enemies.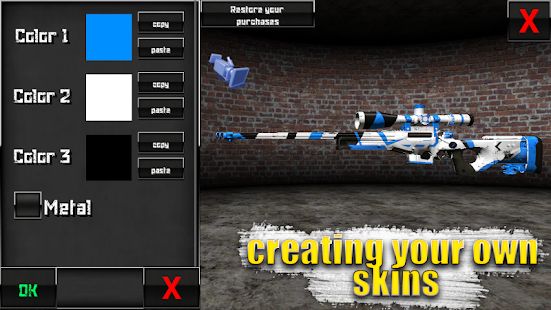 Enjoy various gamemodes
Besides, the GUI gives us easy access to the existent modes. You can either play by yourself or against real players over the Internet. The included match finder allows us to choose the region and even to create separate private rooms for playing with friends. Also, the customization engine lets you make your gun your own by applying various decals. Every player has access to 134 pieces. When it comes to translation, Special Forces Group 2 offers support for ten languages, including English, French, Spanish, Portuguese, German, and more.
Download Special Forces Group 2 MOD APK for Android
Before you proceed to download Special Forces Group 2 with or without MOD, you should make sure your device is able to run it as intended. Make sure your Android version is at least Android 4.0+. The location of these download links will change from time to time, just as the APK versions, but we make sure they are safe and free to access. Press the button to download Special Forces Group 2 APK. We also offer the original, untouched files in case you don't want to use mods.