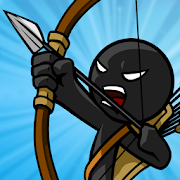 Stick War - Legacy MOD APK - Unlimited Money
Updated on March 18, 2022
Protect your beloved kingdom from dominant empires at any cost. Mine resources, recruit units, and win the war. Download Stick War - Legacy MOD APK!
| | |
| --- | --- |
| App Name | Stick War - Legacy |
| Version | 2022.1.9 |
| Updated | March 18, 2022 |
| Compatibility | Android 4.4+ |
| File Size | 103.66 MB |
| Category | Strategy |
| Publisher | Max Games Studios |
| Link | com.maxgames.stickwarlegacy |
| MOD Type | Unlimited Money |
Description of Stick War - Legacy
Stick War - Legacy is a mobile game where you have to lead an army made from stickmen to victory. If you enjoy playing on your Android device, you probably already know about Stick Fight and other similar titles in this genre. So far, this release received a rating of almost 5 out of 5 stars on Google Play, making the game easy to recommend to any player. With more than 100 million downloads and installs, it is hard to ignore its success.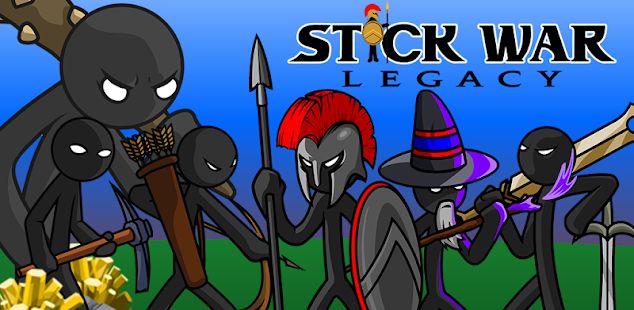 The storyline places the action in Inamorta, a world filled with nations focused on technological advancement and hunger for power. Each country has its very own methods for defending and attacking other empires. Unfortunately, they take it as far as making a completely new religion where weaponry becomes a sort of deity. You don't have to be a genius to figure out how this behavior leads these nations to war. Everybody thinks their way of living is the best and the others must follow suit.
Go against other establishments
These discriminatory empires are very good at using armies to teach and enforce their policies on other nations. The gameplay turns you into the leader of a kingdom, but instead of being abusive towards other lands, your role is to rule through peace and kindness. It might not be the best way to sustain a nation, but we can have an army just like everybody else if things go left. First, we need to gather plenty of resources and use them to create units ready for conflict.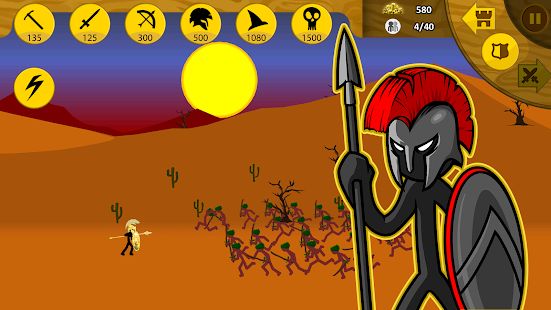 Make sure your army is ready for battle!
You can recruit archers, mage, giants, swords, and spears to defeat the intrusive enemy. During the actual battle, we can manage and control the army through formations or as individual units. The crucial aspect is to have a good balance between stickmen made for working and others made for fighting with your enemies. The game comes with a Campaign Mode in which your quest is to survive as your territory gets invaded by surrounding nations.
Every strong country in the real world has a prosperous economy, and this rule is applied in the game as well. Use the workforce to extract gold day and night. Plus, we can upgrade these miners and turn them into superior workers. They will produce more sources for the kingdom. Besides gold, the other essential in-game currency are the gems because players can upgrade their combat units with them. Even though your people don't believe in war, you will have to attack first and get all types of technologies from your enemies.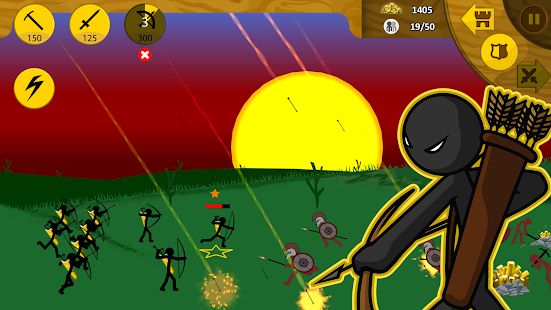 Fun modes to check out
Another fun mode to play is the Zombie Survival mode. As you can probably guess, inside this one, our role is to survive as the nation gets invaded by hoards of hungry undead. It's all about how many nights and waves players can take before being destroyed. When it comes to visuals, Stick War - Legacy takes us through different landscapes where the fights take place. The 2D format works even on older Android mobile devices.
Download Stick War - Legacy MOD APK for Android
Before you proceed to download Stick War - Legacy with or without MOD, you should make sure your device is able to run it as intended. Make sure your Android version is at least Android 4.4+. The location of these download links will change from time to time, just as the APK versions, but we make sure they are safe and free to access. Press the button to download Stick War - Legacy APK. We also offer the original, untouched files in case you don't want to use mods.