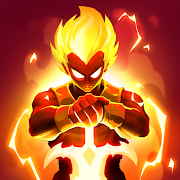 Stickman Legends MOD APK - Unlimited Money, Unlock Characters
Updated on March 18, 2022
The ultimate battle between light and darkness on your mobile device. Use heroes to defeat the enemy forces! Download Stickman Legends MOD APK.
| | |
| --- | --- |
| App Name | Stickman Legends |
| Version | 2.7.3 |
| Updated | March 18, 2022 |
| Compatibility | Android 5.0+ |
| File Size | 102.41 MB |
| Category | Action |
| Publisher | ZITGA |
| Link | com.zitga.ninja.stickman.legends |
| MOD Type | Unlimited Money, Characters |
Review of Stickman Legends
Stickman Legends is an action game developed for mobile devices where you will have to jump into various heroic battles facing hungry zombies, powerful enemies, and crazy monsters. As you know, the conflict between darkness and the bright side is an ongoing situation for a very long time. Throughout time, people adopted the idea that evil forces that want to conquer earth are lurking in the dark, waiting for the perfect moment to strike and bring humanity down. I don't know if this is true or not, but I can tell for sure that this is the storyline of this mobile game. With more than 10 million installs and a high rating, according to the Google Play Store, it's safe to say many will enjoy the activities available inside the interface.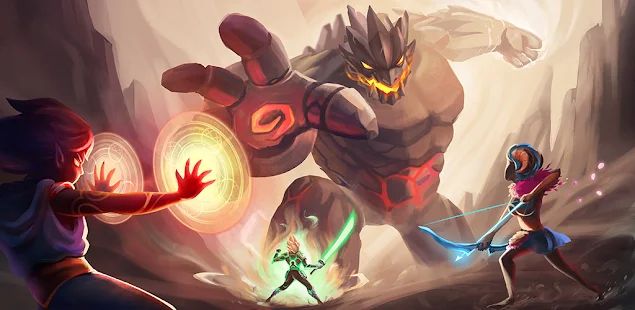 Defeat the enemy forces
As warriors, our role is to sacrifice ourselves as we live in darkness to fight and defeat the demonic faction. The enemy shows no mercy, so there's no way to accept failure. When it comes to gameplay, the plot takes us through countless battles. In each one of these battles, you can disguise yourself as a stickman ninja warrior and destroy all the enemies showing up in your track.
If you're already familiar with the Shadow Fight series of games, you will notice how Stickman Legends is somewhat faster-paced. Use the available weapons and the power of your hero to slaughter zombies and other monsters. The more you kill, the better because the character gets to level up and become stronger and stronger with each mission you pass. Plus, this progression system ensures the hero receives new skills. As you go through the campaign, you will be able to collect other heroes, such as Elite Archer Hunter, Legendary Ninja Warrior, Powerful Mage, Lion-Hearted Swordsman, and a few others.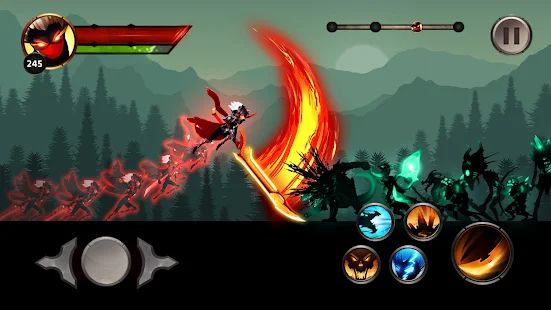 Use abilities
The player has to learn the different skills of each hero to use them successfully in battles. Although we get to kick ass and kill various enemies, we need to keep in mind the progressive increase in difficulty from one level to the next. The first missions are easy to complete because the opponents are not that intimidating, but you'll have to apply yourself and use your abilities to defeat stronger enemies and even boss monsters later in the game. During each battle, we can take advantage of the items dropped by the opponent to fuel and sustain our campaign without giving up. Even though some of the monsters can be very strong, there's always a way to bring them down.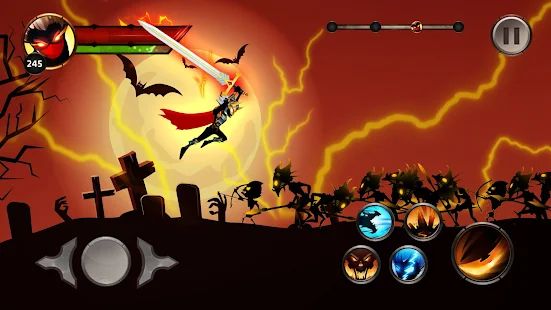 Friendly controls and many modes to test
When it comes to moving and managing your character inside this virtual world, you can go back and forth by using the virtual arrows shown on the left side of the screen. You can trigger your abilities by tapping on the buttons displayed towards the right side of the window. Regarding graphics, Stickman Legends is a game that brings some nice visuals accompanied by many sound effects that make the experience even more enticing. Also, this release offers multiple modes, such as Classic, Time Attack, Infinity Tower, and Trick Game. If the player finds enjoyment in racing against time, he can try the Time Attack, where each mission demands completion before the time runs out. The PvP Arena is there to challenge and test our skills against real people over the Internet.
Download Stickman Legends MOD APK for Android
Before you proceed to download Stickman Legends with or without MOD, you should make sure your device is able to run it as intended. Make sure your Android version is at least Android 5.0+. The location of these download links will change from time to time, just as the APK versions, but we make sure they are safe and free to access. Press the button to download Stickman Legends APK. We also offer the original, untouched files in case you don't want to use mods.