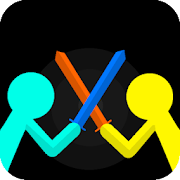 Supreme Duelist Stickman MOD APK - Unlocked Skins
Updated on April 11, 2022
Get this fun mobile game for your smartphone and have fun playing with your friends. Test your skills! Download Supreme Duelist Stickman MOD APK.
| | |
| --- | --- |
| App Name | Supreme Duelist Stickman |
| Version | 2.8.6 |
| Updated | April 11, 2022 |
| Compatibility | Android 4.4+ |
| File Size | 40.58 MB |
| Category | Action |
| Publisher | Neron's Brother |
| Link | com.Neurononfire.SupremeDuelist |
| MOD Type | Unlocked Skins |
About Supreme Duelist Stickman
Supreme Duelist Stickman is a funny free game where you can use your stickman character to defeat other similar characters in battle. To realize how fun this title is, all it takes is for the player to enjoy it for a while. If you have a bunch of spare time on your hands and have nothing better to do, this APK is something you should download for your smartphone or tablet. I am pretty sure you won't regret it!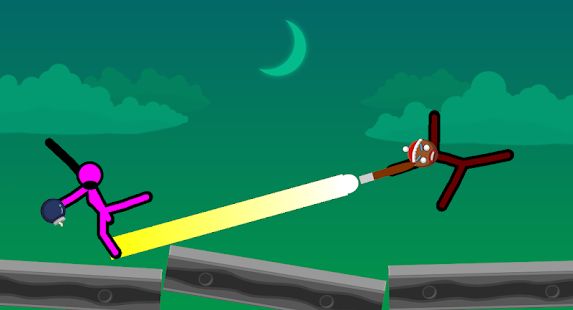 Very popular game
Let's mention some of the statistics available on the Play Store to prove how successful this mobile game is. Since its launch day, this release has managed to collect more than 100 million installs. I know there are other titles with similar numbers, but this one is special.
Enjoy three game modes
When it comes to gameplay, we can experience its mechanics and features through three modes. The one-player section is there for people who want to play against the AI. There are a couple of parameters we can customize to make the match as entertaining as possible. For example, the game allows us to choose various weapons, decide each character's appearance, or leave these aspects set as default. This game mode comes with rules usually found in endless runners, and by this, I mean the player can fight until he gets bored and try something else.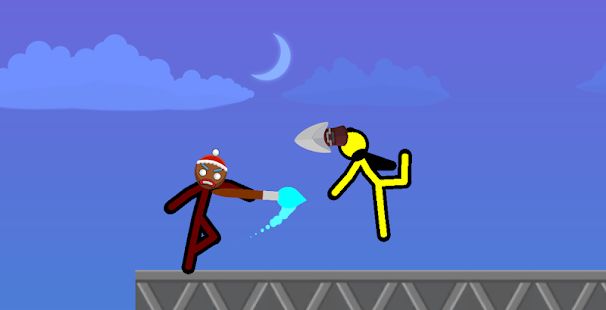 Challenge yourself to do better!
Plus, you can adjust the difficulty level according to your skills and capabilities as a stickman player. The best use for this section is to improve the skills before you take on real people. Once this happens, you can check out the two-player mode because it provides the necessary features to play with a friend directly on your phone or tablet. Make sure you have Bluetooth or a Wi-Fi connection to connect to other people and play against them. The rules are the same as the one-player mode. The only difference is the ability to play against friends and family members and not the AI.
My favorite way to play Supreme Duelist Stickman is through the Survival Mode. This section takes us to a bunch of maps designed with surviving in mind. Here, we'll have to defeat series of AI opponents to score points and stay alive as long as possible.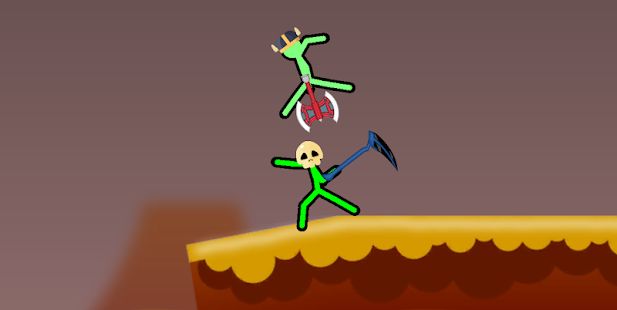 Get help from your friends
Plus, take advantage of the invite system to bring new players and have them play along with you. Besides unlocking various character skins the more we play, players should also appreciate the different landscapes available during each battle. In addition, this fighting game also brings all kinds of weapons that we can use during the match to take down the opponent.
Just like many other free mobile games available on the market, this one supports itself through ads, and you will have to deal with advertisements showing up on your screen from time to time. Thanks to its basic two-dimensional design, Supreme Duelist Stickman is a game that should run fine even on older Android devices.
Download Supreme Duelist Stickman MOD APK for Android
Before you proceed to download Supreme Duelist Stickman with or without MOD, you should make sure your device is able to run it as intended. Make sure your Android version is at least Android 4.4+. The location of these download links will change from time to time, just as the APK versions, but we make sure they are safe and free to access. Press the button to download Supreme Duelist Stickman APK. We also offer the original, untouched files in case you don't want to use mods.