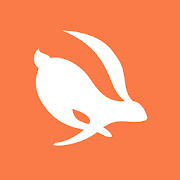 Turbo VPN MOD APK - Premium, VIP
Updated on March 9, 2022
Circumvent censorship and unblock geo-restricted websites with this app. Server location diversity and encryption available! Download Turbo VPN MOD APK.
| | |
| --- | --- |
| App Name | Turbo VPN |
| Version | 3.7.4 |
| Updated | March 9, 2022 |
| Compatibility | Android 4.1+ |
| File Size | 18.36 MB |
| Category | Tools |
| Publisher | Innovative Connecting |
| Link | free.vpn.unblock.proxy.turbovpn |
| MOD Type | Premium Unlocked, VIP |
Introducing Turbo VPN
Turbo VPN is a free tool that allows you to browse the World Wide Web without dealing with restrictions based on location. I'm pretty sure you've already been in a situation where you can't access the content because it's unavailable in your current location. This system circumvents issues like this one through its use of servers placed in multiple locations worldwide. It also helps to enhance security and privacy on the Internet.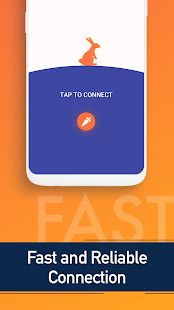 Before I get into detail about this app's features, I want to explain what a VPN is. A Virtual Private Network, long for VPN, allows users to set up a private network over a public connection. We can send and receive data across these networks as if the computers are present in a local network. For better security, many VPNs use encryption to protect the traffic while it travels the Internet. According to Google Play, this package has collected more than 100 million installs since its launch day. It also has a rating of 4.7 out of 5 stars based on over 5 million reviews posted by actual users. Always check the feedback provided by people to figure out if a service is good or not.
How to use it
After you install and launch the application, you will notice a clean and simple design. The process of establishing a VPN connection is straightforward because we'll only have to Tap the connect button. Turbo VPN is decent for bypassing geo-restriction or firewalls. We can take advantage of what it offers to turn blocked content into accessible media. Many countries and websites place restrictions based on location to prevent users from accessing specific content and services. Using this tool, you can bypass them.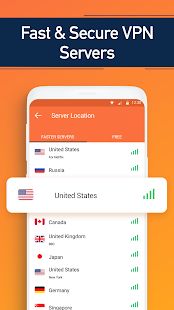 For example, let's say you want to play a game, but it's only available for people in Russia. If you're not present in that part of the world, there's only one method to make the game work. Launch this app, pick a server located in Russia, and connect. Now, your Internet data goes through that Russian server and IP, allowing you to enjoy the forbidden game. Once the connection to a VPN server is complete, you will get a notification inside the notification drawer, and here you will see the download and upload speeds. It also helps to obtain better latency in many games where it matters.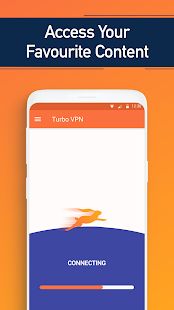 Watch your favorite content with no lag
There are many scenarios in which this tool is perfect. Plus, we can use it to watch TV shows, movies, sports events, and stream videos without buffering. In terms of security, Turbo VPN encrypts your data using OpenVPN protocols (UDP / TCP). It does this process to prevent the user from disclosing private data such as passwords, account information, and so on while surfing the World Wide Web. The purpose of this app is to protect your privacy and location while surfing the Internet. This service is capable of working with Wi-Fi, LTE, 3G, and all mobile data carriers. Overall, this piece of software is easy to use, and it does its job quite well.
Download Turbo VPN MOD APK for Android
Before you proceed to download Turbo VPN with or without MOD, you should make sure your device is able to run it as intended. Make sure your Android version is at least Android 4.1+. The location of these download links will change from time to time, just as the APK versions, but we make sure they are safe and free to access. Press the button to download Turbo VPN APK. We also offer the original, untouched files in case you don't want to use mods.