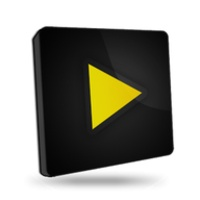 Videoder MOD APK - Premium Unlocked
Updated on March 9, 2022
Use this app's functions to save music and videos from popular platforms like Facebook, Instagram, YouTube, etc. Download Videoder MOD APK right now!
| | |
| --- | --- |
| App Name | Videoder |
| Version | 14.5 beta 4 |
| Updated | March 9, 2022 |
| Compatibility | Android 4.1+ |
| File Size | 9.66 MB |
| Category | Tools |
| Publisher | Videoder |
| Link | - |
| MOD Type | Premium Unlocked |
What is Videoder about?
Videoder is yet another solution developed to handle the download of videos from internet platforms such as Vimeo, YouTube, Facebook, SoundCloud, DailyMotion, Instagram, and many others. Sit back and think about one thing. What's the main drawback of all these video-sharing websites and services? They barely have features for downloading content from their pages. Very simple. I'm pretty sure they protect the content because they don't want people to obtain with ease and distribute it everywhere. It's a good practice to keep the audience on the platform and not leaving it for something else.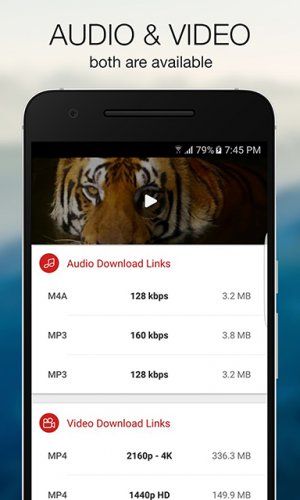 We all have browsed YouTube, for example, and found great videos and music, but we can't download it. Now, you can take advantage of this app's features and functionalities to save the desired content on your smartphone or tablet. In terms of window layout, this application brings a friendly and intuitive interface.
Works with individual links and entire playlists
The downloader component allows us to save on the device videos and entire YouTube playlists. Downloading a video is not a difficult task to complete. Use the built-in web browser and navigate to the targeted content you want to obtain. You can as well use the searching function to get results containing videos. Users can select the output quality and format for each video, and you can take advantage of this feature to save some storage space on your Android device.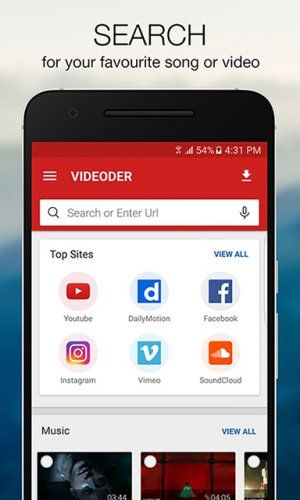 The neat thing about the included browser is that it comes with an adblocker already installed, and you shouldn't be annoyed by advertisements. You can save your videos in qualities from 240p to 4K if the original content comes in that resolution. One of its best features is the Smart Link detector, which knows when the user copies a link and shows a popup to download. Inside the layout, you can access various categories containing specific content, such as music, film and animation, sports, and more.
Searching is faster
The best way, in my opinion, to find great videos is by using the included search function located at the top of the interface. You can find almost all types of videos, from various compilations to gameplay. As a result of the built-in video player, you can directly enjoy videos while looking for other videos to download. To better keep track of your downloads, Videoder contains a separate section where you can see which video download is complete, interrupted, or currently downloading.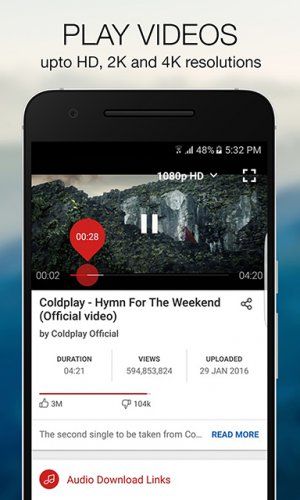 Get only the music track
Plus, this application lets you save the audio track of a video directly on your smartphone or tablet without using additional converters. You can use this great feature to download music. In my opinion, it's pointless to save a whole video of a song on the device because it takes more space. This aspect is why I love the option to store music as audio files. I have to mention that you can download high-definition content only if that specific video is available in that resolution. Thanks to Videoder and its features, users can now obtain video files and songs by following a few simple steps.
Download Videoder MOD APK for Android
Before you proceed to download Videoder with or without MOD, you should make sure your device is able to run it as intended. Make sure your Android version is at least Android 4.1+. The location of these download links will change from time to time, just as the APK versions, but we make sure they are safe and free to access. Press the button to download Videoder APK. We also offer the original, untouched files in case you don't want to use mods.