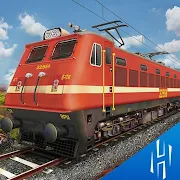 Indian Train Simulator MOD APK - Unlimited Money
Updated on April 11, 2022
The dream of driving a train is now possible with this mobile game. 32 stations and 18 available locomotives. Download Indian Train Simulator MOD APK.
| | |
| --- | --- |
| App Name | Indian Train Simulator |
| Version | 2022.1.1 |
| Updated | April 11, 2022 |
| Compatibility | Android 6.0+ |
| File Size | 167.24 MB |
| Category | Simulation |
| Publisher | Highbrow Interactive |
| Link | com.HighbrowInteractive.IndianTrainSim |
| MOD Type | Unlimited Money |
About Indian Train Simulator
Like you can see in the title, Indian Train Simulator is a mobile game that simulates the life of a train driver right on your Android terminal. The main target of this simulator is to provide genuine train stations from India. Some of the available ones include Mumbai, Sawai Madhopur, Hazrat Nizamuddin, Godhra, Kolkata, New Delhi, and many others.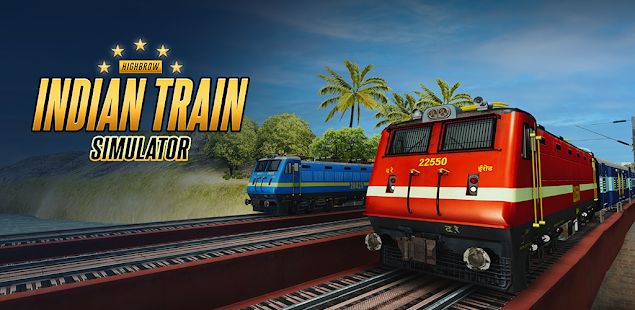 How many people love this mobile game
But before I get to talk in detail about this sim, let me mention some of its statistics. Since the day it became available on the Play Store, the official platform for applications and games distribution, this package has gathered around 10 million installs. I guess this number is probably higher if you count the downloads and installs obtained through alternative solutions. Concerning its rating, the score of 4.1 out of 5 stars is possible thanks to half a million opinions provided by gamers.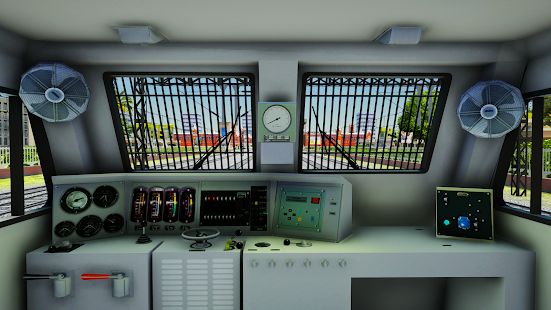 Complete missions
Those who dream about becoming train conductors might not be as many as those who imagine themselves driving sports cars, but they do exist. To please this niche audience, Highbrow Interactive brought this neat train simulator. In the gameplay, we are responsible for the transportation of passengers and various goods to many stations. The way we perform during these missions can make us or break us because the game uses a feedback system to engage the customers and figure out if they are happy with the services we provide or not. Of course, the better our services are, the more money we receive.
Don't be desperate!
To improve the overall experience for your customers, make sure you obey speed limits, traffic rules and take advantage of the signal system to be a safe train conductor. A nice thing to check out during the gameplay is the view. And I'm not talking only about the landscape. Switch between 25+ camera angles to find the perfect one. In terms of locomotives included in this game, you can manage around 18 of them, such as WDG4, WAP4, WAP7, WAM4, WCAM-3, etc.
Different train models and modes available
Plus, pick between over a dozen express liveries such as Gatiman, Mahamana, Shatabdi, Tejas Express, Deccan Odyssey, and so on. Each train model comes with a unique control mechanism and cockpit, requiring us to adapt to various challenges. However, don't allow this behavior to intimidate you because the game offers a guide to teach you about all the controls. Another fun aspect of the Indian Train Simulator is diverse choices when it comes to game modes. The Express Mode requires you to follow the already established router during a time interval and complete the mission. It even provides an area called Highbrow Zone where you can interact with the developers of the game.
In addition, this simulator provides a feature called Photo Mode, in which you can capture screenshots as you travel across the country on your train. Enjoy the entire action across different situations, dynamic weather conditions, and a diverse landscape.
Download Indian Train Simulator MOD APK for Android
Before you proceed to download Indian Train Simulator with or without MOD, you should make sure your device is able to run it as intended. Make sure your Android version is at least Android 6.0+. The location of these download links will change from time to time, just as the APK versions, but we make sure they are safe and free to access. Press the button to download Indian Train Simulator APK. We also offer the original, untouched files in case you don't want to use mods.