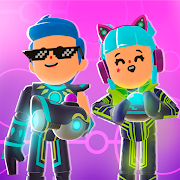 PK XD MOD APK - Unlimited Money
Updated on March 24, 2022
Create a virtual version of yourself, dress it up with various clothing items and costumes, build a house, and meet new people. Download PK XD MOD APK.
| | |
| --- | --- |
| App Name | PK XD |
| Version | 0.53.0 |
| Updated | March 24, 2022 |
| Compatibility | Android 4.4+ |
| File Size | 167.66 MB |
| Category | Adventure |
| Publisher | Afterverse Games |
| Link | com.movile.playkids.pkxd |
| MOD Type | Unlimited Points, No Ads |
Introducing PK XD
PK XD takes the player on a crazy adventure where he can play various minigames and meet new friends. The regular world becomes more and more stressful by the day. To overcome depression and entertain yourself, you can try this title and see if you like it. Not only it allows us to simulate real-life experiences in a virtual world, but also we can do this in a fun way. It seems many people seek to relax their minds after a though day because this release has gathered more than 50 million installs, according to the Google Play Store. The rating is up there as well, thanks to more than 2 million reviews. That score of 4.2 out of 5 stars should make you confident about this mobile game. With the statistics out of the way, let's get into the nitty-gritty of the gameplay.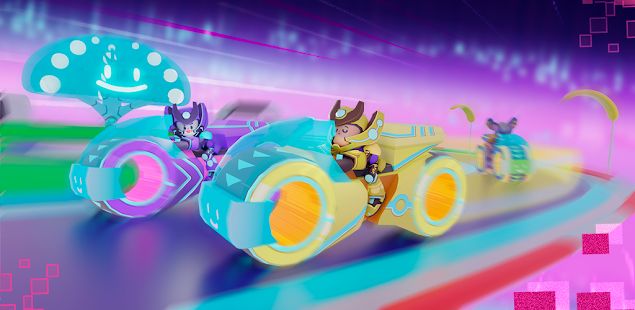 Make an unique avatar
Our journey starts with the avatar creation process. Take advantage of this neat feature to make your virtual hero look like a dragon, a witch, a zombie, etc. The GUI gives us so many customization options, including incredible wings, golden hair, futuristic boots, stylish clothes, shark gloves, sporty backpacks, ninja swords, and so on. There are plenty of items for us to choose from and equip the character with them. When you no longer adjust your hero's physical appearance, the next task is to build a home. Although we need a creative mind to create something neat, this is not essential because we can get away with putting together a couple of rooms, adding furniture, decorations, and the mission completes.
Since this game simulates regular life, it also allows the player to have a few pets roaming around the house. Many creatures are available for purchase, such as cats, dogs, pigs, but also some unusual ones like buffalos, alligators, hedgehogs, and more. However, you need to take good care of your pets to ensure they grow up healthy. The reason these animals are available for ownership in PK XD is because they bring even more excitement to the gameplay. Plus, if we grow them correctly, we might even see some of them evolve to different forms.
Defeat opponents
In the opening of this description, I mentioned the existence of minigames for us to play, and I wasn't joking. Try these by yourself, or you can test your skills and abilities while playing against your friends. Challenge people and defeat them to earn awesome rewards. Besides experiencing these small missions with real people, we can also invite them inside the house to show off our creativity. From simple interactions to eating tasty ice cream in the park, there are plenty of activities available for players to enjoy.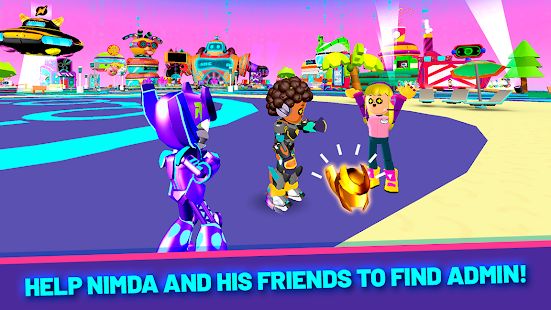 Talk to others
Another handy feature of this game is the incorporated chat system that the player can use to send messages and laugh with his friends. When it comes to controls, there's nothing new or surprising here. All the games published on the Android market provide similar systems, this one being no different. Use the finger to move the stick existent on the screen's left side to move the avatar accordingly. The other buttons give us access to additional actions like opening the chat, jumping, etc.
Download PK XD MOD APK for Android
Before you proceed to download PK XD with or without MOD, you should make sure your device is able to run it as intended. Make sure your Android version is at least Android 4.4+. The location of these download links will change from time to time, just as the APK versions, but we make sure they are safe and free to access. Press the button to download PK XD APK. We also offer the original, untouched files in case you don't want to use mods.