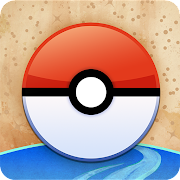 Pokemon GO MOD APK - Speed, Map
Updated on March 9, 2022
Go outside, walk around, and catch your favorite Pokemon in the real world. Collect, train, and battle with other players. Download Pokemon GO MOD APK.
| | |
| --- | --- |
| App Name | Pokemon GO |
| Version | 0.229.0 |
| Updated | March 9, 2022 |
| Compatibility | Android 6.0+ |
| File Size | 116.94 MB |
| Category | Adventure |
| Publisher | Niantic, Inc. |
| Link | com.nianticlabs.pokemongo |
| MOD Type | No MOD available |
Introducing Pokemon GO
Pokemon GO is a very nice game that Android users can play and enjoy on their smartphones or tablets. Inside this one, you have to join other trainers from around the World and discover new Pokemons. The main requirement is to walk around your area, and each time there's a Pokemon there, you will be alerted with vibration. To catch him, you have to aim and throw a Poke Ball. Everything in the gameplay revolves around having to go outside. This aspect is crucial if you want to find new Pokemons.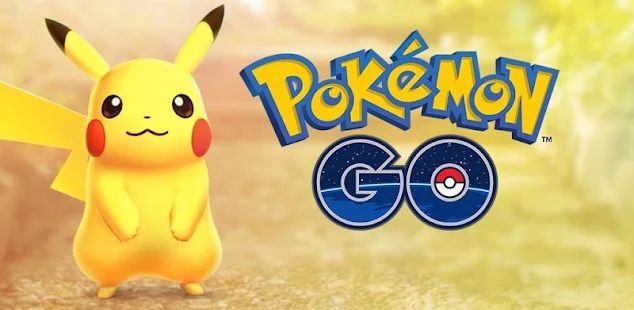 Look everywhere for the next Pokemon
Moreover, there are moments in which you can discover giant ones, but only in real-world locations. Sometimes you might not catch it, and the Pokemon will go away. As you can probably figure out, you can't find all the Pokemons in random locations because some of them show up only in their native environments.
For example, if you plan to catch a water-type Pokemon, it's a good idea to walk around lakes and oceans. After you catch something, you can improve the strength of that Pokemon to make it stronger and more likely to defeat other Pokemons during fights. Right after you choose your faction from the three available ones (Mystic, Instinct, or Valor), you can represent your colors in the Gyms.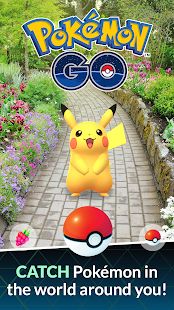 Check out the new research missions!
Some of the features available in the game now were not provided at its launch. For example, you can interact with other trainers and even exchange Pokemons through the transfer feature. In case the regular task of walking around and capturing new Pokemons bores you, the game also comes with research missions.
These challenges require you to fulfill a specific task. You are required to catch a target Pokemon in a certain amount but also improve your catching skills. Another cool aspect of Pokemon GO is the research section. Here, you go through many research tasks that reward you with a rare Pokemon. The items available inside the game are not infinite. You will have to visit Gyms, PokeStops to get more Poke Balls and other crucial items. You can find these stops near monuments and museums. If you want your Pokemon to evolve, your task is to catch many of the same kind.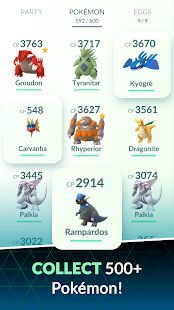 You can play with other people
This game also has a mode for teamwork where a group of up to 20 trainers must defeat the Raid Boss. By beating the powerful Pokemon, you get the chance of catching a cool Pokemon for yourself. It is safe to say that this mobile game encourages players to leave the house and go out for a walk. Plus, thanks to its Adventure Sync Option, you can hatch Pokemon eggs as long as you allow it to track the number of steps you make.
Download Pokemon GO APK for Android
Before you proceed to download Pokemon GO with or without MOD, you should make sure your device is able to run it as intended. Make sure your Android version is at least Android 6.0+. The location of these download links will change from time to time, just as the APK versions, but we make sure they are safe and free to access. Press the button to download Pokemon GO APK. We also offer the original, untouched files in case you don't want to use mods.