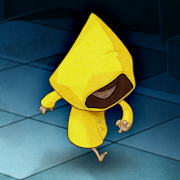 Very Little Nightmares MOD APK
Updated on March 15, 2022
Play as a little girl and fight to find your way out of a terrifying mansion filled with traps. Download Very Little Nightmares MOD APK.
| | |
| --- | --- |
| App Name | Very Little Nightmares |
| Version | 1.2.0 |
| Updated | March 15, 2022 |
| Compatibility | Android 5.0+ |
| File Size | 44.57 MB + 388.97 MB (OBB) |
| Category | Adventure |
| Publisher | BANDAI NAMCO Entertainment Europe |
| Link | eu.bandainamcoent.verylittlenightmares |
| MOD Type | No MOD available |
Introducing Very Little Nightmares
Very Little Nightmares puzzle adventure game brought to us by BANDAI NAMCO Entertainment Europe in which our role is to escape a scary and hostile house. This experience is perfect for those who love solving mysteries and horror movies. It has something of everything in one package available for download. The plot is about the Girl in a Yellow Raincoat and the challenges she faces during the escape process. During all this work, we will meet the main hero from the original release, Six. Let's team up to have better chances at finding a way out out of this terrifying mansion filled with monsters ready to catch and kill us. This challenging journey introduces additional characters from the original title, such as Craftsman, Pretender, Nomes, and more.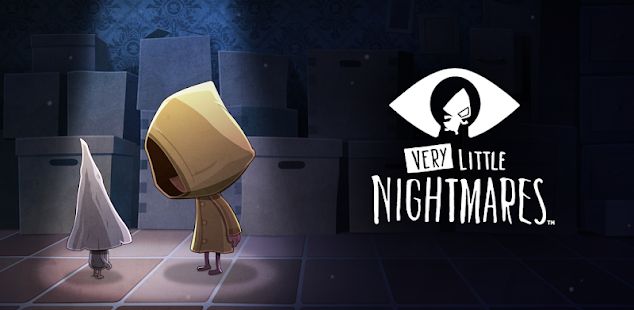 Horrific gameplay
Concerning the gameplay, this beautiful title brings a neat combination of horrific moments and puzzle adventures. We have to guide the protagonist through each room, discover secrets, avoid the enemy, and escape. If you think about it, playing as a girl is not a disadvantage in any form because we can take advantage of her tiny body to move around without causing large amounts of noise. This aspect is as crucial as it gets if you want to keep the monsters away from you. Move with care around each corner in the house to keep the enemy at bay.
The lack of instructions makes the campaign a bit harder for sure. Imagine yourself as a girl trapped in a mansion filled with creatures with no empathy. Our endless journey requires us to face different challenges before we get to see the light of day and save ourselves. At the moment, we don't have a way to fight these enemies outside of playing attention and moving around quietly. The surroundings are like a maze riddled with life-threatening traps, including holes, high places, and other situations impossible for a girl to face. Keep your eyes open, explore the environment, use anything you can as a resource to escape the terrifying elements in the path.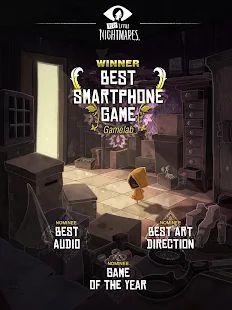 Mobile controls system
When it comes to controls, Very Little Nightmares manages to offer a friendly and intuitive system just like other Android mobile games do. Tap on the screen to navigate left, right, up, and down. Don't hesitate to use your imagination to pull the character out of dangerous situations. After all, the whole game's premise is to try various things to escape the mansion. If something ends bad and you die, try again! The visuals remind its audience of Limbo because it uses a similar design with a challenging layout. Our character has a petite silhouette, but the world around it is pretty large and hard to tackle.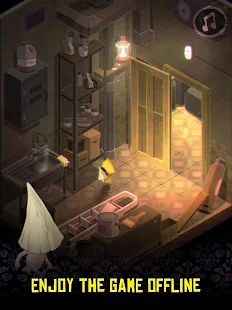 Perfect visuals for the game's genre
The three-dimensional graphics do a great job at tricking us into believing we are in a life and death position due to a simple color palette. Coldness, loneliness, and scariness are our feelings each time we jump into this game. The way the map carries itself is perfect for a horror title. There's always this feel of danger and the impression we can get attacked at any moment. Another positive aspect of this game is the simple audio tracks. Nothing fancy, just wind and footsteps sounds to make everything even scarier.
Download Very Little Nightmares APK for Android
Before you proceed to download Very Little Nightmares with or without MOD, you should make sure your device is able to run it as intended. Make sure your Android version is at least Android 5.0+. The location of these download links will change from time to time, just as the APK versions, but we make sure they are safe and free to access. Press the button to download Very Little Nightmares APK. We also offer the original, untouched files in case you don't want to use mods.