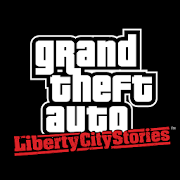 GTA: Liberty City Stories MOD APK - Unlimited Money
Updated on April 11, 2022
Help the protagonist, Toni Cipriani, to establish the Leone family as the rulers of Liberty City. Download GTA: Liberty City Stories MOD APK.
| | |
| --- | --- |
| App Name | GTA: Liberty City Stories |
| Version | 2.4 |
| Updated | April 11, 2022 |
| Compatibility | Android 4.0+ |
| File Size | 51.39 MB + 1.87 GB (OBB) |
| Category | Adventure |
| Publisher | Rockstar Games |
| Link | com.rockstargames.gtalcs |
| MOD Type | Unlimited Money |
Introducing GTA: Liberty City Stories
GTA: Liberty City Stories is a part of an action game series widely regarded by players from all over the world. At first, this installment was available for other platforms, but thanks to the popularity of the Android ecosystem, now, we can play in on smartphones and tablets. How many franchises bring fun gameplay and the excitement that Grand Theft Auto does? I can tell you, not many.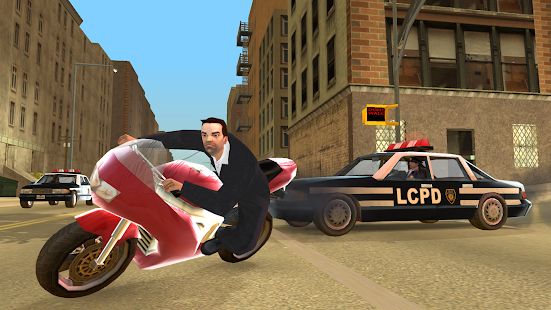 How it all started
Before we discuss the game's mechanics, let's cover the storyline to have a solid foundation. The whole plot focuses on a character known as Toni Cipriani. As he returns home after hiding for a long time due to a crime he committed earlier in his life, a new challenge arises as he seeks to maintain the Leone Family at the top of the underground mafia. However, this task is not easy to achieve because our protagonist meets resistance from the other criminal factions in the city. The gameplay brings a healthy campaign layout that seeks to provide plenty of adventure for the player. Not only do we get to experience the action from the third-player perspective, but we get to do so in an open environment.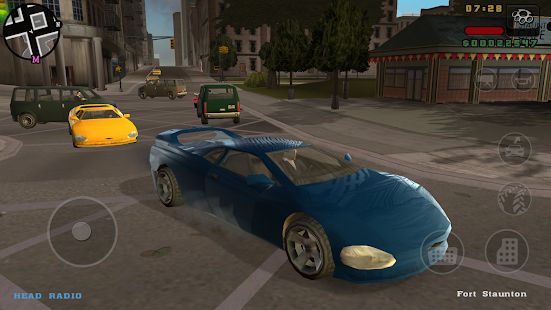 Explore a fancy city
There's no secret where the action happens. Liberty City uses the same layout as Grand Theft Auto 3 does. This aspect means we can explore various locations, walk and drive around freely, and get into trouble each time we see fit. The streets are going through harsh times because of repeated wars between various factions, political corruption, union strikes, drug trafficking, greedy tycoons, paid assassins, and more. Travel from one neighborhood to another, and you'll notice how the surroundings change. The characters and the vehicles look different.
Many weapons to equip
Let's not forget this is an action RPG game. Use the money you earn from completing missions to purchase weapons, including pistols, rifles, SMGs, shotguns, and baseball bats. Although Toni is a tough guy by nature, the best way to remove enemies is by shooting them. Plus, the customization engine allows us to change guns' and characters' appearance with different costumes. Dress the hero in various shoes, hats, gloves, and masks. Concerning movement, GTA Liberty City Stories provides a control system available in many other Android mobile games.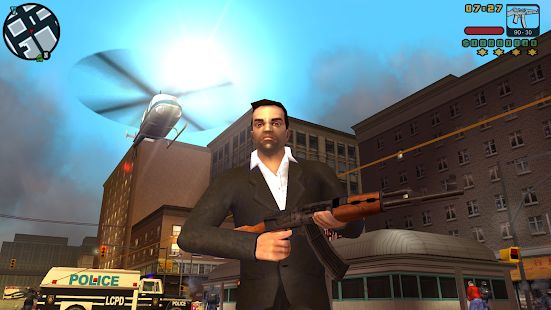 Friendly controls and traditional GTA visuals
You can use the virtual stick present on the screen's left side to walk around the city, while the other buttons are there to perform actions like jumping, crouch, and more. Each time you enter a vehicle, these controls change a bit to adjust to new circumstances. The right section brings two buttons, one for acceleration and one for braking. Check out the minimap located on the top left to see where you currently at and where you are heading. Do not forget to use cars and bikes each time there's lengthy traveling to do.
The visuals use the classic 3D style we already know in the GTA series. All the images come with beautiful sharp designs, the explosion and fire effects are pretty realistic, and the characters don't have horrible models. Thanks to its cross-platform cloud support, we can now save our campaign progress via the Rockstar Social Club. Another neat feature is the ability to play with a physical controller. This option is a must for those who don't like the standard Android controls.
Download GTA: Liberty City Stories MOD APK for Android
Before you proceed to download GTA: Liberty City Stories with or without MOD, you should make sure your device is able to run it as intended. Make sure your Android version is at least Android 4.0+. The location of these download links will change from time to time, just as the APK versions, but we make sure they are safe and free to access. Press the button to download GTA: Liberty City Stories APK. We also offer the original, untouched files in case you don't want to use mods.