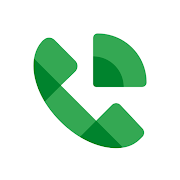 Google Voice APK
Updated on April 11, 2022
Send and receive messages, make and record phone calls, block annoying numbers, save money, and more. Download Google Voice APK here!
| | |
| --- | --- |
| App Name | Google Voice |
| Version | 2021.10.18.404440564 |
| Updated | April 11, 2022 |
| Compatibility | Android 5.0+ |
| File Size | 34.81 MB |
| Category | Communication |
| Publisher | Google LLC |
| Link | com.google.android.apps.googlevoice |
| MOD Type | No MOD available |
About Google Voice
Google Voice is a tool released by the American tech giant, and it handles the task of allowing its users to make international phone calls. It works by allocating you a phone number you can take advantage of to send text messages, voicemails, and phone calls. The app also comes with a state-of-the-art voice-to-text component that turns voice mail into readable text.
Multiplatform support with this app
This voice service works on computers and smartphones, allowing us to synchronize between our devices to use the service and its features across different situations. However, Google Voice works only for personal Google Accounts in the US and Workspace profiles in specific markets. The same thing we see with its text messaging feature because it doesn't work in all markets. So, if you're out here seeking a free phone service, this one works pretty well. Use this virtual phone number to make phone calls, receive calls, and more. According to numbers listed on the Google Play Store, this package has collected over 10 million installs so far.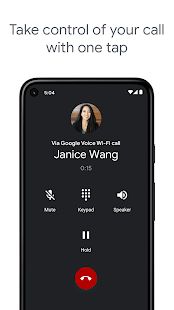 The UI is for everyone
In terms of interface, you must know that this app rocks a clean and friendly layout. Honestly, the same rule applies to other apps developed and published by Google. Even if you are a newbie in the world of Android and smartphones, this app is still easy to use. Also, don't expect this application to be as WhatsApp because it's not. You should use this service when you find yourself in a location with no access to landline numbers. It's also handy if you want to make phone calls without using your private and personal number.
Call your family and friends
Another use for Google Voice is to save money on phone calls. However, you can't use the service if you don't have a Google Account and an active Internet connection. We can debate data plans costing money, but this expense is a must if you use any app that works with Internet traffic. If you don't like being bothered by spam and other unwanted callers, Google Voice has your back with its included filter that lets you block numbers from reaching you.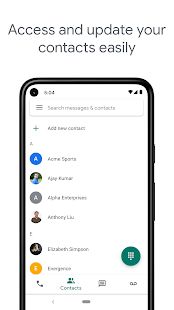 Cool voicemail features
Another notable feature of this app is the ability to route friendly calls to mobile while incoming calls from phone numbers can go directly in the voicemail each time they make the call outside working hours. Pretty neat, right? In addition, Google Voice also provides a built-in recorder that handles the action of recording phone calls. It can do so by itself, or you can tap a button during the actual conversation. Thanks to the platform backing up all discussions on the cloud, we can use the search feature to look through them each time we see fit. The drawback of this app is that it only works in the USA at this moment.
In addition, Google Voice provides advanced voicemail transcriptions that allow you to read audio messages as text inside the app and have them sent to your email address. Users can make international calls at decent rates without paying extra money for international minutes with the mobile carrier.
Download Google Voice APK for Android
Before you proceed to download Google Voice with or without MOD, you should make sure your device is able to run it as intended. Make sure your Android version is at least Android 5.0+. The location of these download links will change from time to time, just as the APK versions, but we make sure they are safe and free to access. Press the button to download Google Voice APK. We also offer the original, untouched files in case you don't want to use mods.